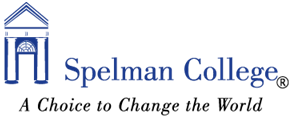 The Guardian Society
The Guardian Society is a group of dedicated alumnae and friends who support the mission of Spelman College through a charitable planned gift. The Guardian Society honors these members who—even after their lifetime—plan to continue their generosity. Each year the gifts from Guardian Society members help support scholarships, the annual fund, campus facilities, and/or the endowment depending on the donors wishes.

As a member of the Society, your charity through a bequest or other gift plan establishes a gift that will benefit Spelman after your lifetime. As good stewards, this giving expresses your willingness to keep the flame lit for future generations. Membership in the Guardian Society also gives us the opportunity to express our appreciation for your thoughtfulness in creating a lasting legacy at Spelman College.